MOVE YOUR BUSINESS
Miele MOVE. Your digital
solution for efficient machine, data and process management.
Manage your data
See all important information about your machines live at any time and from anywhere:
Performance and program data

Workloads

Usage frequencies
All relevant persons always know which machines are utilized to what extent or whether there is a need for action. This allows you to easily derive trends for future capacity planning. Save unnecessary paths and achieve precise reporting.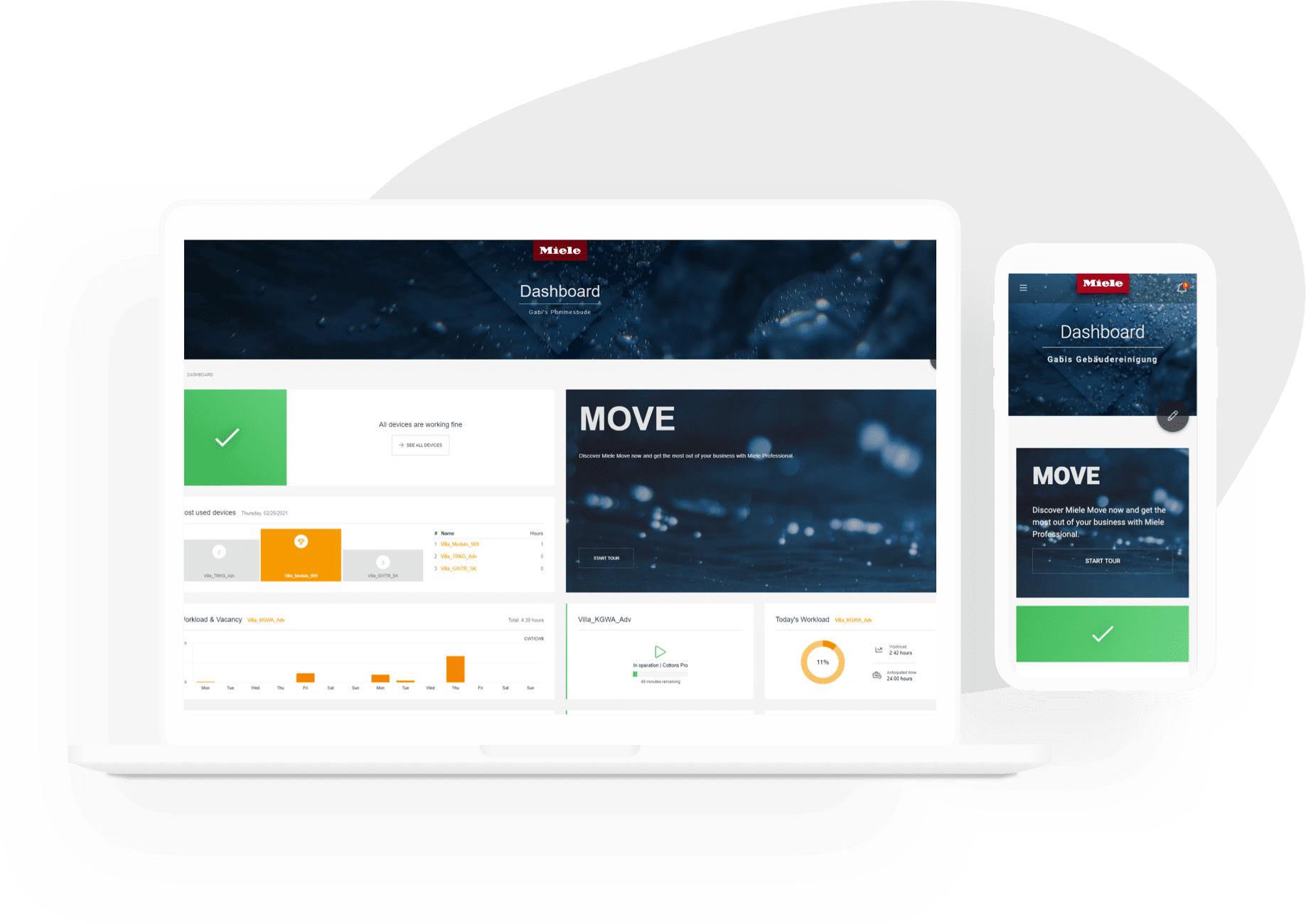 Smart machine connection
Miele MOVE connects all network-enabled Miele Professional machines to your computer, tablet or smartphone. With internet access, you and your team can access your current and historical data from anywhere at any time.
In the event of an error, you will be notified directly and can quickly forward an error report to our customer service department for fast assistance.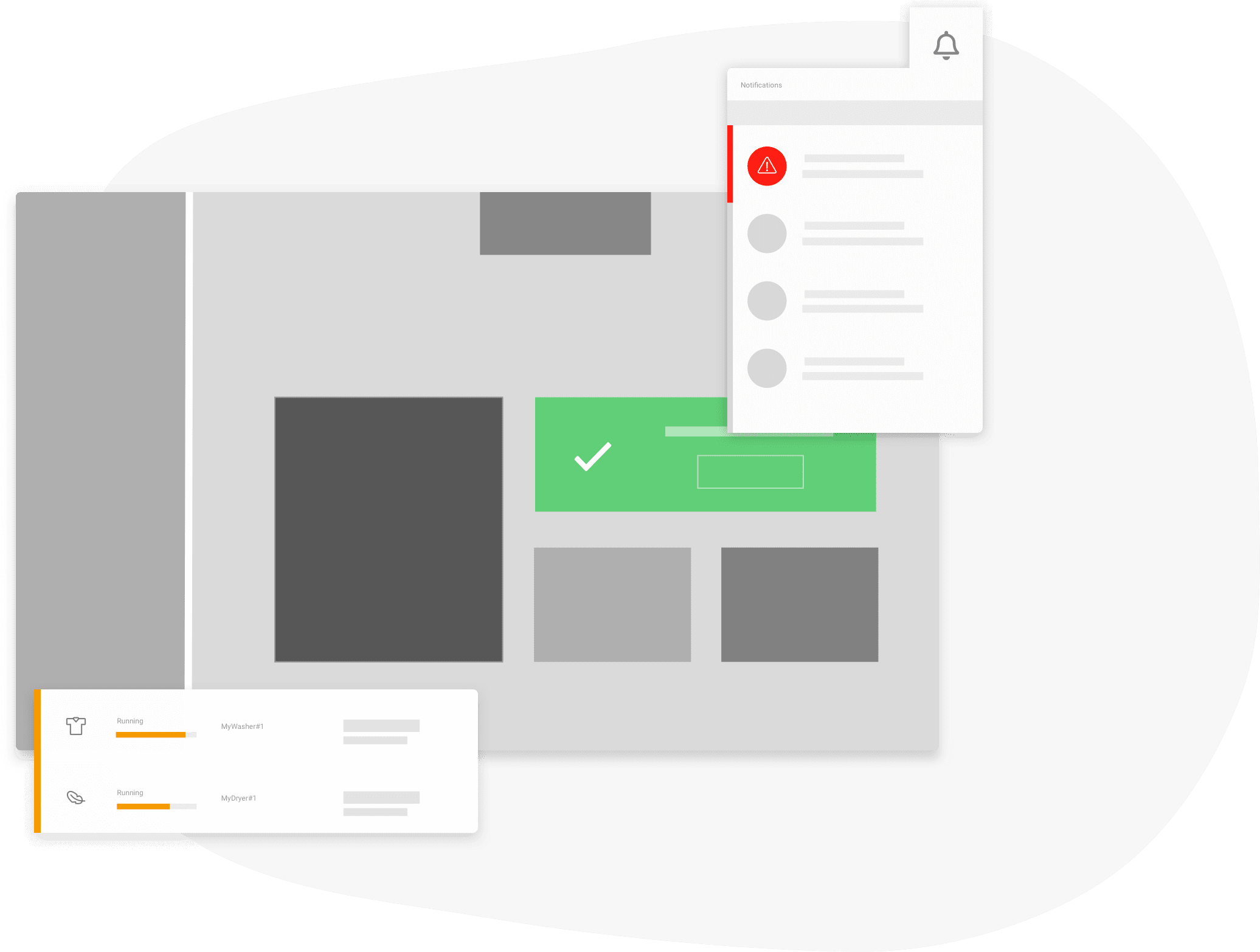 Automated documentation
Miele MOVE automatically saves process data from executed programs and visually prepares operating data via easy-to-understand process curves – live and historical.
This allows you to view all procedures, assists you in complying with hygiene regulations and provides long-term evidence that special programs have been successfully completed. With just one click, download your program data as a PDF or Excel file for further use in your own documentation.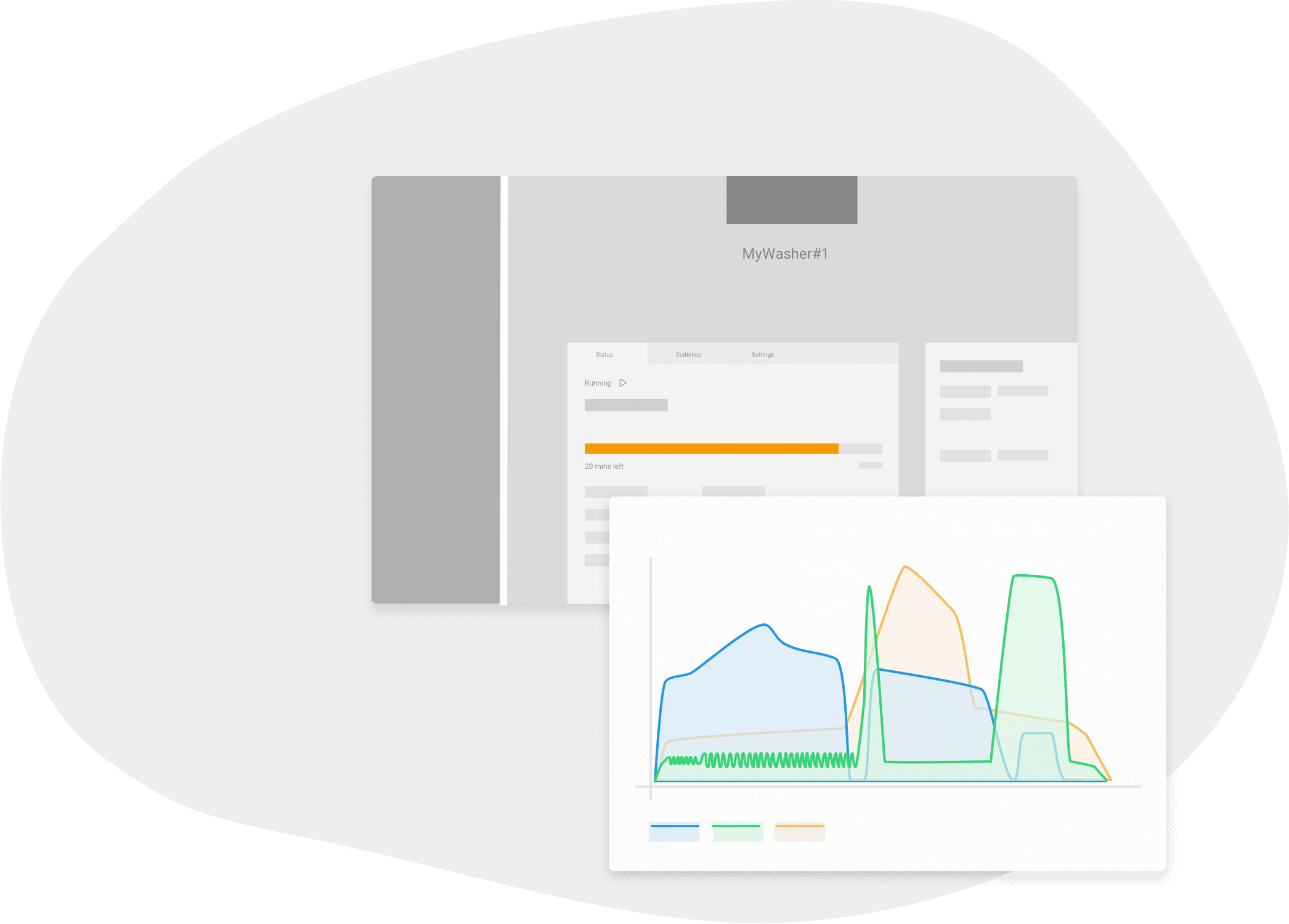 For all businesses and needs
Take advantage of the many features of Miele MOVE
today and use our FREE package for free.
No trial run, no hidden costs.
STARTER
unlimited devices | 6 users
Get started and boost your business. View more data with more features, a bigger user group and connect more Miele devices.
ADVANCED
unlimited devices | 20 users
Benefit from the full potential of our
platform and grow with the advanced
plan. Suitable for a large number of
devices and users.
FREE
Unlimited devices | 3 users
Discover MOVE and kickstart the digitalization of your data with all basic features.